A Farewell Poem
Friday, August 27, 2010
Well, you have all been so kind
I hope you won't mind
What I'm leaving behind
If I have been blind
Or sometimes have whined
I hope you forgive
My sins all combined
So I'm in a bind
I won't be defined
Or even confined
You all can unwind
Now I have resigned
But, when I dine
I know...
That friends like you
Are truly...
So hard to find.
Profile
Welcome to this hobbit's habitat. Yes, I
am
short, but I don't have furry feet, ok? thank you very much. I love to sing, and dance. Love coffee, and music (anything but heavy metal). Please leave comments!!!
My Feeds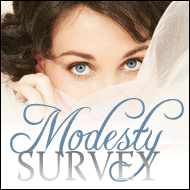 Links
DramaQueenDrea
AbsolutSwen
Twirls&Curlz
daFunkyMonkey
tlchiam
KNNCCB
FJ
Rudyism
theZebra
JaemyC
PrettyJezzy
Previous Posts
Archive
credits ;
designer |
kath
leen
image |
vikifolki