It's been awhile.
Monday, January 14, 2008
Wow... almost two months since my last post. I almost forgot about this space. Almost. =)
I feel I've aged a decade in those two months. No time for reflection. No time to be quiet. Yes, again, I encounter the same problem. The horrors of silence. It's amazing that I wanna go away to force myself to be still. Do hard things.
Anyway, I know it's a little belated, but I'm gonna make a list of resolutions for 2008. For the first time in my life, I'm making a list.
Resolutions for 2008:
1. I will be happy for Chiam.
2. I will find a job that I like.
3. I will buy insurance.
4. I will (hopefully) buy a new car.
5. I will learn to get over myself.
6. I will love more.
7. I will laugh more.
8. I will live more.
9. I will sing more.
10. I will pray more.
Here's to 2008! It's gonna be awesome.
Profile
Welcome to this hobbit's habitat. Yes, I
am
short, but I don't have furry feet, ok? thank you very much. I love to sing, and dance. Love coffee, and music (anything but heavy metal). Please leave comments!!!
My Feeds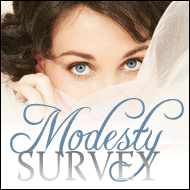 Links
DramaQueenDrea
AbsolutSwen
Twirls&Curlz
daFunkyMonkey
tlchiam
KNNCCB
FJ
Rudyism
theZebra
JaemyC
PrettyJezzy
Previous Posts
Archive
credits ;
designer |
kath
leen
image |
vikifolki