An apology
Sunday, August 13, 2006
To my dearest friend, Selina.
I have been trying to get in touch with you, but it seems terribly difficult. And I don't know why, but writing an email doesn't seem to cut it. I have a confession to make.
I know you are going to be angry with me, and probably more upset than anything else. And you'll probably never, ever buy me any more presents my entire life (and I wouldnt' blame you). But the most beautiful gloves that I've seen or possessed is...well...gone.
I am truly sorry, and I want you to know that it's not because I don't appreciate the presents you give me because I truly did love them. It fell out of my pockets when I was on the bus on my first day in Adelaide. And yes, I was too chicken to tell you. And yeah, I could always make up excuses, but I'd feel awful if I didn't confess.
I feel terrible. Still do. Damn sakit hati. They really
were
beautiful.
I know this is not much of a consolation, but the other present you gave me is now hanging in my room. And the letter is in a safe place. I'm really, really sorry.
I hope you'll forgive me.
I miss you and all the girls so much.
From,
A very-very-sorry-little-hobbit.
p.s. Guys, shaddap.
Girls, I'm sorry if I ever lost anything of yours. (yes, swen. I know. I'm also really, really sorry abt Neil Gaiman. Seriously).
Profile
Welcome to this hobbit's habitat. Yes, I
am
short, but I don't have furry feet, ok? thank you very much. I love to sing, and dance. Love coffee, and music (anything but heavy metal). Please leave comments!!!
My Feeds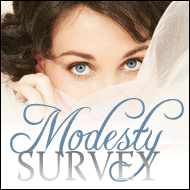 Links
DramaQueenDrea
AbsolutSwen
Twirls&Curlz
daFunkyMonkey
tlchiam
KNNCCB
FJ
Rudyism
theZebra
JaemyC
PrettyJezzy
Previous Posts
Archive
credits ;
designer |
kath
leen
image |
vikifolki