Something New
Tuesday, October 31, 2006
Before
After
Different, no? Hehe... Well, I've no regrets about cutting my hair. I actually quite like it.
Although washing my hair has been a different experience! Ahaha! It's like there's nothing to wash! And I only need so little shampoo now. And of course, walking out is a little colder now without my hair to cover my neck. One of the nice things abt short hair is that I don't have to tie my hair up when I eat!
I'm sure you all have your opinions, and I would like to hear them! I know this is quite drastic for me. I've gotten a lot of shocked looks of late. In a good way, though! Hehe.... I think Chiam was more traumatised abt me cutting my hair than I myself was. Haha!
Well, I'm happy with it. I never thought I would see the day when I would prefer short hair! After 17 years of it! Do tell me what you think!
Profile
Welcome to this hobbit's habitat. Yes, I
am
short, but I don't have furry feet, ok? thank you very much. I love to sing, and dance. Love coffee, and music (anything but heavy metal). Please leave comments!!!
My Feeds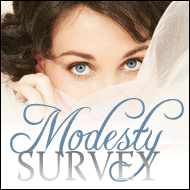 Links
DramaQueenDrea
AbsolutSwen
Twirls&Curlz
daFunkyMonkey
tlchiam
KNNCCB
FJ
Rudyism
theZebra
JaemyC
PrettyJezzy
Previous Posts
Archive
credits ;
designer |
kath
leen
image |
vikifolki