Stuff
Tuesday, October 17, 2006
I'm sure you all are interested to know what I bought in Gold Coast, and the horrendous amount I spent there. sigh...
Note: The prices stated are based on memory, so there could be variations.... and I rounded up the prices. Some of the presents are not "assigned" yet. So if you see something you like which
COULD
be up for grabs, just tell me, and we'll see how la, ok? ;) For those of you who think you're not getting anything, have no fear. You'll get something. Just maybe not from Gold Coast la, ok? Hehe...
In total, I spent AUD$1011.40. On everything. Sigh....but no regrets. I enjoyed myself thoroughly, and I felt all that I bought was well worth its price. I should've bought the shoes from Adidas though....Harbour town in Gold Coast was selling the 2nd pair at 50% off. Cool, huh? They've got a huge Nike and Adidas warehouse sorta place where you can buy shirts and bags for $20. Yeah. I know.
Ooh! I almost forgot. I bought something that I've been wanting for years.
My beloved Gucci Rush. Retail price: $69. It's value to me: priceless. Hehe....
ppl!!! post comments la!
Forgot one more. My beautiful MovieWorld mug. I wanted to buy a t-shirt exactly like that. black with a gold logo. guess what? THEY DON'T HAVE IT! how in the world is that possible?? Sigh...nvm. had to compensate. Hehe...
For those of you wanna check out the Hard Rock t-shirt properly, (and I know you do, Drea! hehe...) here you go.
Definitely worth it.
Profile
Welcome to this hobbit's habitat. Yes, I
am
short, but I don't have furry feet, ok? thank you very much. I love to sing, and dance. Love coffee, and music (anything but heavy metal). Please leave comments!!!
My Feeds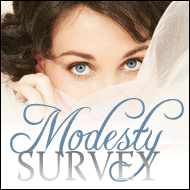 Links
DramaQueenDrea
AbsolutSwen
Twirls&Curlz
daFunkyMonkey
tlchiam
KNNCCB
FJ
Rudyism
theZebra
JaemyC
PrettyJezzy
Previous Posts
Archive
credits ;
designer |
kath
leen
image |
vikifolki