I'm in Gold Coast!
Sunday, September 24, 2006
By the time most of you read this, I will be in the land of sand, surf, and hot, hot, HOT surfer boys! YAY!!!! And before you get any ideas of me being desperate, lemme tell you, that HOT guys in Adelaide are really, really scarce. Seriously. It's not funny. But then again, maybe the beach is not all it's made up to be. Will update on the HOTness factor.
I'm a little apprehensive about the rides, though...after my experience with the Extreme Speed Machine at the Adelaide Fair, I'm not sure my stomach can take it.... But oh well. What doesn't kill you... Just pray there are no "accidents", ok? I'd rather have all my limbs intact. If I even live.
And if I don't, lemme tell you all that I love you. (I should call my parents and tell them too....)
Girls, you were the best. Maybe it could be like SATC. Let's be each other's soul-mates, and men could be these really great people that we hang out with. Hehe...
I'm sure everything will be fine. But just in case, you know? ;)
Much love.
Profile
Welcome to this hobbit's habitat. Yes, I
am
short, but I don't have furry feet, ok? thank you very much. I love to sing, and dance. Love coffee, and music (anything but heavy metal). Please leave comments!!!
My Feeds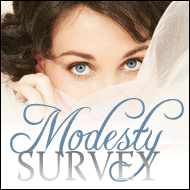 Links
DramaQueenDrea
AbsolutSwen
Twirls&Curlz
daFunkyMonkey
tlchiam
KNNCCB
FJ
Rudyism
theZebra
JaemyC
PrettyJezzy
Previous Posts
Archive
credits ;
designer |
kath
leen
image |
vikifolki