It'S spRinGtimE!!!!
Tuesday, August 15, 2006
Due do the abundance of blossoms everywhere and the gorgeous weather which we've been having, adelaide is looking so beautiful! And I can't stop taking pictures! It's really gorgeous! check it out.These were taken on the way to uni from
Chiam
's place.
This picture is dedicated to
Andy-Pandy
coz I know how much she loves daisies.

At least, I
think
they're daisies
This beautiful rose belongs to one of Chiam's neighbours. Couldn't resist....although I was tempted to hold it to stop it from swaying in the wind until I saw its vicious thorns. Scary....
And on-campus....

Pretty, no? Here, have a few more
This is another one of my personal faves.
And somewhere else on campus....
Yes, girls. I know it's very pink.
Again, in another location somewhere around campus...

This tree looks rather cool even though it's bare, ya?
I just thought this tree looked so cute. It looks like an over-sized broccoli. But the trunks are shaped in such a way that you feel u could just sit there and read a book. Rather like a hammock, really.
And this tree...for some reason or other is rather famous. I can't quite remember....something to do with it being old, I think... I'll take a picture of the sign nxt time I pass by there. It's a huge tree. The tallest tree on campus, I think... Looks more "Florida" than "Adelaide", don't you think?
Profile
Welcome to this hobbit's habitat. Yes, I
am
short, but I don't have furry feet, ok? thank you very much. I love to sing, and dance. Love coffee, and music (anything but heavy metal). Please leave comments!!!
My Feeds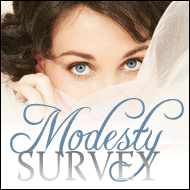 Links
DramaQueenDrea
AbsolutSwen
Twirls&Curlz
daFunkyMonkey
tlchiam
KNNCCB
FJ
Rudyism
theZebra
JaemyC
PrettyJezzy
Previous Posts
Archive
credits ;
designer |
kath
leen
image |
vikifolki