Cocolat
Friday, November 03, 2006
I've been meaning to put up a post on this for quite some time now, but haven't gotten round to it. Not too long a post, don't worry. There's a shop in the city, called Cocolat. You can check out their website
here
. You should see some of their specialty cakes and chocolate. It is to DIE FOR!!!!!
Chiam and I went there with
Yang and Michelle - isn't she sweet?
When you pass by their shop, sometimes you can see little designer handbags. They're actually not handbags. Yeap. It's cake. hehe... it's pretty cool.
Simply mouth-watering. One never knows what to choose.
Truffle Trees
Pretty boxes for pretty chocolates
Chocolate Sauces
Guilt bars...Is it any wonder that they call it that? hehe...you should see the size of those things! If that won't make you feel guilty, I don't know what will!
A baby star-struck
I'm sorry I don't have more pictures. My phone didn't have enough storage space. Sigh... Oh well. Go check out their website.
http://cocolat.com.au

Ok, that's all. I just wanted to make sure everyone knows abt this delightfully sinful little place. Toodles!
Profile
Welcome to this hobbit's habitat. Yes, I
am
short, but I don't have furry feet, ok? thank you very much. I love to sing, and dance. Love coffee, and music (anything but heavy metal). Please leave comments!!!
My Feeds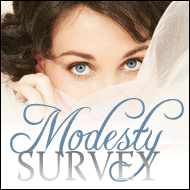 Links
DramaQueenDrea
AbsolutSwen
Twirls&Curlz
daFunkyMonkey
tlchiam
KNNCCB
FJ
Rudyism
theZebra
JaemyC
PrettyJezzy
Previous Posts
Archive
credits ;
designer |
kath
leen
image |
vikifolki