Spring cont.
Saturday, August 19, 2006
Sorry, ppl! It's just that I do so love flowers!!!! And it's too expensive to buy them....so we make do. Hehehe....enjoy.
These reminded me of mini cotton-puffs
Here's another for Andy-pandy!
Interesting...didn't know that plants did abstract art...
I thought these looked like rambutans. Don't you agree?
Profile
Welcome to this hobbit's habitat. Yes, I
am
short, but I don't have furry feet, ok? thank you very much. I love to sing, and dance. Love coffee, and music (anything but heavy metal). Please leave comments!!!
My Feeds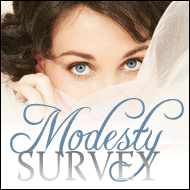 Links
DramaQueenDrea
AbsolutSwen
Twirls&Curlz
daFunkyMonkey
tlchiam
KNNCCB
FJ
Rudyism
theZebra
JaemyC
PrettyJezzy
Previous Posts
Archive
credits ;
designer |
kath
leen
image |
vikifolki