I wanna be a figure-skater!!!!
Friday, November 24, 2006
There's another one on Youtube with better sound, but the footage here is better, IMHO. You can check it out for yourselves if you'd like. Just look for John Zimmerman or Kyono Ina 2005. Awesome.
Aren't they amazing??!!!! I wanna be a figure-skater too!!!!
No particular fancy tricks in this one. But awesome outfit! Guys, you'll wanna have some tissue handy. ;)
Dunno who this kid is...but he's cute. And I like his moves too...
Heh. Watched the movie about a year ago. Totally predictable, but I still enjoyed the skating scenes. =) Ooh! I wanna watch step up!!!! It's too bad movies in aussie are so freaking 'x'! Watched "The Prestige" today. Sad ending. =( Nvm. Won't spoil it for those of you who are planning to watch. Or maybe Aussie's too far behind in movies! Sigh... =( Miss watching movies in 1U!!!!!
Profile
Welcome to this hobbit's habitat. Yes, I
am
short, but I don't have furry feet, ok? thank you very much. I love to sing, and dance. Love coffee, and music (anything but heavy metal). Please leave comments!!!
My Feeds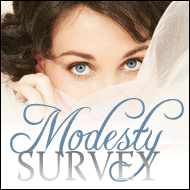 Links
DramaQueenDrea
AbsolutSwen
Twirls&Curlz
daFunkyMonkey
tlchiam
KNNCCB
FJ
Rudyism
theZebra
JaemyC
PrettyJezzy
Previous Posts
Archive
credits ;
designer |
kath
leen
image |
vikifolki