My Calendar
Thursday, November 09, 2006
In order to organize myself better and force/pressure/stress myself into studying harder, I have set up a calendar for myself in order to see the horrendous amount of work that I have to do everyday before my exams. So to help me through that, all the rest of you get to have a look at my calendar as well, and pray very hard every day that I will bust my ass so that I can make God, myself, my parents, and all of you guys back home proud of me.
I spoke to Chai-Chai abt it. The important thing is to surrender the results to God. But even so, I still gotta bust my ass. So you all, being the wonderfully kind and caring friends that you are will pray for me, right?? RIGHT??? Good. Love you all! Gotta get started now. See you all if I survive through it! I'm sure some battle-scars will be there to prove my struggle against the evil forces of exams. (I watched all 6 Star Wars episodes within a week. Not this week, of course).
Profile
Welcome to this hobbit's habitat. Yes, I
am
short, but I don't have furry feet, ok? thank you very much. I love to sing, and dance. Love coffee, and music (anything but heavy metal). Please leave comments!!!
My Feeds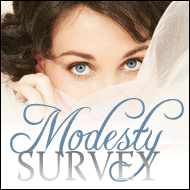 Links
DramaQueenDrea
AbsolutSwen
Twirls&Curlz
daFunkyMonkey
tlchiam
KNNCCB
FJ
Rudyism
theZebra
JaemyC
PrettyJezzy
Previous Posts
Archive
credits ;
designer |
kath
leen
image |
vikifolki