Just A Thought
Monday, March 10, 2008
I was having one of those moments.
You know... those daydreaming moments. In which you often dream about things that seem so impossible.
I actually had this thought quite some time ago. But it re-occurred to me as I was driving to church yesterday morning.
The traffic on Sunday mornings is fantastic! Usually the weather's great as well. The perfect time to drive. Coz there's so little traffic! Then it hit me that that's such a sad thing!
Shouldn't I hope that more people go to church? Shouldn't I hope that there'll be such an outpouring of people wanting to know Jesus, that they're fighting to get a parking space? Wouldn't that be the most fantastic kind of traffic jam ever??!!??
And hopefully, by that time, Jon Foo would've set up a Malaysian Christian radio channel, and everyone's listening in. You can just roll down your windows, and talk to the people in the car next to you. Sing the songs together! Or just have a chat. Even better, if they're non-Christians! Hahahah! Be a witness for Christ! Drive considerately! Oh, stop me now! Tell me I'm dreaming of the impossible! But who knows, eh? I say anything is possible, with the Lord Emmanuel (God with us).
Profile
Welcome to this hobbit's habitat. Yes, I
am
short, but I don't have furry feet, ok? thank you very much. I love to sing, and dance. Love coffee, and music (anything but heavy metal). Please leave comments!!!
My Feeds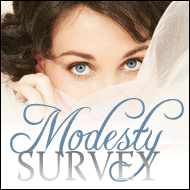 Links
DramaQueenDrea
AbsolutSwen
Twirls&Curlz
daFunkyMonkey
tlchiam
KNNCCB
FJ
Rudyism
theZebra
JaemyC
PrettyJezzy
Previous Posts
Archive
credits ;
designer |
kath
leen
image |
vikifolki