The hobbit is....
Saturday, October 06, 2007
Lonely
Depressed
Annoyed that she's lonely and depressed
Sad and forlorn
Grieving for the loss of a friendship
Annoyed that she's not happy
Irritated that she's still at square one
Missing friends in Adelaide
Amazed at how quickly men find new counter-parts
Stunned
Wondering if it was all a lie
Wondering if men are really jerks, or I'm just too boring
Thinking, maybe men don't leave women. Maybe they just leave me.
Not sure what her defining characteristics are. Everybody seems to have one except me.
Broken-hearted
Losing her mind
Thinking, maybe life just ain't worth living
Wishing that it would All. Just. Stop.

Profile
Welcome to this hobbit's habitat. Yes, I
am
short, but I don't have furry feet, ok? thank you very much. I love to sing, and dance. Love coffee, and music (anything but heavy metal). Please leave comments!!!
My Feeds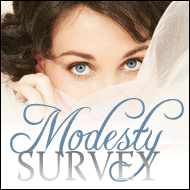 Links
DramaQueenDrea
AbsolutSwen
Twirls&Curlz
daFunkyMonkey
tlchiam
KNNCCB
FJ
Rudyism
theZebra
JaemyC
PrettyJezzy
Previous Posts
Archive
credits ;
designer |
kath
leen
image |
vikifolki