Have you ever noticed...?
Friday, October 12, 2007
How you can never forget the things that you REALLY wanna forget?
Like...
Breakups
Embarrassing moments
Stupid things you said
I notice I tend to replay these things a lot in my head.
Which is why, probably those closer to me would have noticed, I sometimes talk to myself.
Usually it's to tell the other person (the person from my past [in my head] who made me feel bad) to shut up, or to tell my head to shut up totally.
My brother says I have a very sensitive spirit. I think he's right.
Read
this
to understand more. I think I fit squarely into that category.
Feelings of rejection (which are actually insecurities about my own abilities)
Negative self-talk
Inferiority complex
Lack of self-confidence
Haunted by my past.
Sounds like I'm totally psycho, right? But I don't think I'm alone in this. A lot of people go through the same stuff. Maybe not all at once, but at some point or other. Having said that, all these things are closely linked. So... you could be just like me. ;)
I'm not sure whether I lack a love of myself, or I need validation of other people's love for me.
In my head, I *know*there are people who love me. I just don't *feel* loved.
But should love for myself be dependent on whether others love me?
*smiles wryly*
Profile
Welcome to this hobbit's habitat. Yes, I
am
short, but I don't have furry feet, ok? thank you very much. I love to sing, and dance. Love coffee, and music (anything but heavy metal). Please leave comments!!!
My Feeds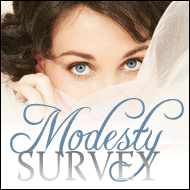 Links
DramaQueenDrea
AbsolutSwen
Twirls&Curlz
daFunkyMonkey
tlchiam
KNNCCB
FJ
Rudyism
theZebra
JaemyC
PrettyJezzy
Previous Posts
Archive
credits ;
designer |
kath
leen
image |
vikifolki