It's not about me.
Tuesday, October 02, 2007
Sarah: Don't look inwards. Look upwards.
Ps. Jonathan: Don't look at yourself. Focus on Jesus.
Erin: When you look at how beautiful God is, the beauty of the world just fades away.
______________________________________________
Well, I think it's about time I got the message.
So many people say that we should keep busy when we're trying to get over something/someone. But you can have a lot of busy-ness and your head is either numb or obsessing about the issue. Neither of which is healthy.
I've been miserable. But of course I'm miserable! I keep thinking about how freakin' miserable I am! Time for a change in perspective. Focus on the prize.
Focus, Focus,

FOCUS

!!!!!
Profile
Welcome to this hobbit's habitat. Yes, I
am
short, but I don't have furry feet, ok? thank you very much. I love to sing, and dance. Love coffee, and music (anything but heavy metal). Please leave comments!!!
My Feeds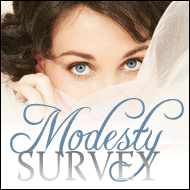 Links
DramaQueenDrea
AbsolutSwen
Twirls&Curlz
daFunkyMonkey
tlchiam
KNNCCB
FJ
Rudyism
theZebra
JaemyC
PrettyJezzy
Previous Posts
Archive
credits ;
designer |
kath
leen
image |
vikifolki