I miss Malaysia!!!!!
Friday, September 01, 2006
Today, ok fine, yesterday, being the national day of my beloved country, reminded me of how much I miss it. posts on
foong jin
's blog reminded me of how much i miss the food. and on another
dungu
's blog, all the patriotic advertisements that seem to pervade the national tv channels. sigh...petronas still has the best ads. =)
And this yea is the first year that I've missed PBA, which is always held on the merdeka weekend!!!!! *sniff sniff*
cameron!!!! sigh....although I think I would much prefer the beach. Pangkor.... sigh.... Honestly, it was gorgeous. The water was much cleaner than I expected.
Don't worry, peeps. I'm brushing up on my cooking skills so that I can cook for y'all when I get back! hehehe...
And ltr today, I'm off to the zoo to observe a
bongo
!
Profile
Welcome to this hobbit's habitat. Yes, I
am
short, but I don't have furry feet, ok? thank you very much. I love to sing, and dance. Love coffee, and music (anything but heavy metal). Please leave comments!!!
My Feeds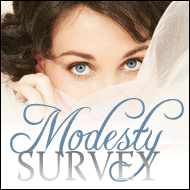 Links
DramaQueenDrea
AbsolutSwen
Twirls&Curlz
daFunkyMonkey
tlchiam
KNNCCB
FJ
Rudyism
theZebra
JaemyC
PrettyJezzy
Previous Posts
Archive
credits ;
designer |
kath
leen
image |
vikifolki