The Royal Adelaide Show
Wednesday, September 13, 2006
This is super cool! I didn't expect much, but I swear, my jaw dropped. For the performance on the night I went, one of the guys actually totally let go of the bike. No hands. Awesome stuff.
As for the precision driving, it was quite impressive. Here's my dedication to Chai-Chai. Hehe...it's not really clear though.... you guys would've loved it. You have to see it for yourselves though...
Unfortunately, I couldn't catch a video of the Big Boy's Ballet. It's basically 4 mini excavators "dancing" in time to the music. You won't believe how super adorable it is! Imagine them dancing to the waltz in The Nutcracker! Now imagine them balancing on their front two wheels, and spinning around. Uhuh. I'm not joking.
And when they bounce around, while balancing on the front wheels, it looks like they're doing a spinning "turtle"! You bboys out there will understand. Hehe.... these boys are pretty skilled. Wish I had a video to show you... oh well... maybe next year. =P
All in all, I had a great time at the fair. Wish you guys could've been there though... =)
Profile
Welcome to this hobbit's habitat. Yes, I
am
short, but I don't have furry feet, ok? thank you very much. I love to sing, and dance. Love coffee, and music (anything but heavy metal). Please leave comments!!!
My Feeds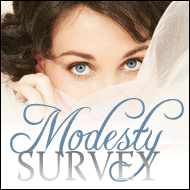 Links
DramaQueenDrea
AbsolutSwen
Twirls&Curlz
daFunkyMonkey
tlchiam
KNNCCB
FJ
Rudyism
theZebra
JaemyC
PrettyJezzy
Previous Posts
Archive
credits ;
designer |
kath
leen
image |
vikifolki