My Prayer
Monday, September 04, 2006
This is my prayer for you:

Dear Father in heaven,

May You bless and keep Your child in Your tender loving care.
Make Your face to shine upon him.
I pray that he will come to know You, and to love You.
That he will have a living and active, intimate relationship with You.
I pray Father, that You will be the author of his life.
That he will surrender everything unto You,
Reveal Yourself to him,
May he see that a life without You,
Is not a life worth having.
I pray that You would grant him wisdom, and understanding,
That he may face the trials of his life on earth.
Lord You have given us everything we need to face all adversity.
I pray that You will grant him Your grace in abundance,
That he may see and believe in all that You are capable of.
I pray that he will come to know You as a father. As a lover, and a friend.
That he will come to You, with his innermost secrets.
You will be his confidante.
I pray that You would allow him to experience You in all Your magnificence & glory.
That he may call himself Your son,
And experience what it's like to be called a child of God.
Father I pray, that with Your spirit in him,
His life will change forever.
I thank You, Jesus.
For the life that You have given to each of us.
Not just the gift of a physical life.
But of a spiritual life, that we may reach out and touch You.
In as much as You have given us,
May we give our lives back to You.
Thank you, Jesus.

Amen.
Profile
Welcome to this hobbit's habitat. Yes, I
am
short, but I don't have furry feet, ok? thank you very much. I love to sing, and dance. Love coffee, and music (anything but heavy metal). Please leave comments!!!
My Feeds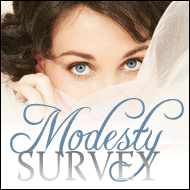 Links
DramaQueenDrea
AbsolutSwen
Twirls&Curlz
daFunkyMonkey
tlchiam
KNNCCB
FJ
Rudyism
theZebra
JaemyC
PrettyJezzy
Previous Posts
Archive
credits ;
designer |
kath
leen
image |
vikifolki