Birthday Wish List
Thursday, February 22, 2007
Well, I know it's still quite awhile til my birthday rolls around, but I'll be celebrating a little early.
So those of you who are wondering what to buy me, here goes:
1. Any kinda head-wear. Caps, hats, fedoras, beanies, scarves, bandannas etc. As long as I can actually wear it w/o looking like a total idiot. Hehe...
2.
Aloe gentle facial wash
from the Body Shop
3.
Seaweed Pore-Cleansing Facial Exfoliator
from the Body Shop
4. Cranberry Body Butter, Shower Gel or Soap from the Body Shop.
5. Leather jacket from Key Ng (Utterly extravagant, but it's my wish-list, ain't it? Hehe...)
I can't actually think of anything else I really need. Ooh! Unless someone wants to buy me a box of Tom Yam flavored Maggi. Hehe... I don't expect any of these to actually turn up into my hands, I just wish that I could actually spend my birthday here. My REAL birthday. Hehe. Oh well.
I suppose the one thing that I wish for more than any of this, is that Chiam and I will work things out. So if all those reading this are thinking of what to get me, and you don't wanna buy anything, just pray real hard. =) Thanks.
Profile
Welcome to this hobbit's habitat. Yes, I
am
short, but I don't have furry feet, ok? thank you very much. I love to sing, and dance. Love coffee, and music (anything but heavy metal). Please leave comments!!!
My Feeds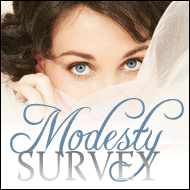 Links
DramaQueenDrea
AbsolutSwen
Twirls&Curlz
daFunkyMonkey
tlchiam
KNNCCB
FJ
Rudyism
theZebra
JaemyC
PrettyJezzy
Previous Posts
Archive
credits ;
designer |
kath
leen
image |
vikifolki