I'm oh-so-bad.
Saturday, February 17, 2007
Hey, ppl. Sorry I haven't put up a new post yet. I'm waiting to receive some pictures coz I really wanna put up a post on it. Hmmm...Lin!!! Where are you??? Cannot reply my mail but can post comment on
SwenBoBo
's blog!!! Hmph! *Hobbit merajuks* But to amuse you all in the meantime, I took this test which I ripped off
Jamesies
blog. Guess you're not the only bad girl, huh? Hehe.....
Have fun, y'all!

Profile
Welcome to this hobbit's habitat. Yes, I
am
short, but I don't have furry feet, ok? thank you very much. I love to sing, and dance. Love coffee, and music (anything but heavy metal). Please leave comments!!!
My Feeds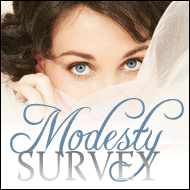 Links
DramaQueenDrea
AbsolutSwen
Twirls&Curlz
daFunkyMonkey
tlchiam
KNNCCB
FJ
Rudyism
theZebra
JaemyC
PrettyJezzy
Previous Posts
Archive
credits ;
designer |
kath
leen
image |
vikifolki