What's going on?
Sunday, February 25, 2007
People, I love you all...but it sure feels like nobody's prayin real hard la. Heh.
Oh well. Updated birthday list:
1. I Married You - by Walter Trobisch
2. When I Don't Desire God - by John Piper
3. Hungry: An ultra-vertical devotional adventure - by Derek Webb
4. The Unknown God - by Alister E. McGrath
5. Praying the Names of God Journal - by Ann Spangler
6. Can Two Walk Together? - by Tony and Theresa Lim (Not sure abt the authors, but I think it's correct...)
All the above books can be found at MPH. If you're interested in buying me something. =p
In the meantime, PRAY HARDER!!!! Hehe...love you all!
Profile
Welcome to this hobbit's habitat. Yes, I
am
short, but I don't have furry feet, ok? thank you very much. I love to sing, and dance. Love coffee, and music (anything but heavy metal). Please leave comments!!!
My Feeds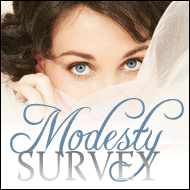 Links
DramaQueenDrea
AbsolutSwen
Twirls&Curlz
daFunkyMonkey
tlchiam
KNNCCB
FJ
Rudyism
theZebra
JaemyC
PrettyJezzy
Previous Posts
Archive
credits ;
designer |
kath
leen
image |
vikifolki