Don't you just...?
Thursday, July 19, 2007
Don't you just hate it when things don't turn out the way you want them to?
For example:
The tiramisu I made came out with the cheese too soft coz the new fridge isn't cold enough.
AND my NEW springform pan is cacat, and has created spillage from my chocolate mud cake.
It's sooooo frustrating!!!!! And it's not just baking. In life, when things don't go your way, or things don't happen at the desired time, isn't it just soooooo annoying????
AAARGGHHHH!!!! God, I never prayed for you to make me more patient!
See, if you actually asked God to teach you to be patient, you'll be right smack in a situation where someone/something will irritate the s*** out of you. Heh. Be careful what you wish for, man.
I'm not asking for too much, right? I just want my cakes to turn out perfectly. Well.. and to find a husband of great character, and to have enough money for life, and to not have to experience the annoying "torn-between-two-worlds" feeling. Hee.
As you can see, this is a syok-sendiri post. =p
Profile
Welcome to this hobbit's habitat. Yes, I
am
short, but I don't have furry feet, ok? thank you very much. I love to sing, and dance. Love coffee, and music (anything but heavy metal). Please leave comments!!!
My Feeds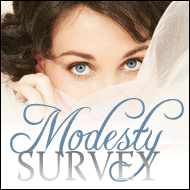 Links
DramaQueenDrea
AbsolutSwen
Twirls&Curlz
daFunkyMonkey
tlchiam
KNNCCB
FJ
Rudyism
theZebra
JaemyC
PrettyJezzy
Previous Posts
Archive
credits ;
designer |
kath
leen
image |
vikifolki