Leaving...again.
Sunday, February 25, 2007
I can't believe I'm leaving in SIX days time!!!! Where have my two months gone??!!!! Sigh...despite the fact that I have a tonne of stuff to do, I'm panicky because I'm going back late.
The semester starts tomorrow, and there're so many notes to print, so much to read up on, make sure your classmates take notes so that you can catch up. My goodness!!!! There's an assignment due 3 weeks after I get back!!!! WAH!!!!!!! How not to panic????
Sigh...I wanna cry.
Profile
Welcome to this hobbit's habitat. Yes, I
am
short, but I don't have furry feet, ok? thank you very much. I love to sing, and dance. Love coffee, and music (anything but heavy metal). Please leave comments!!!
My Feeds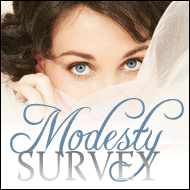 Links
DramaQueenDrea
AbsolutSwen
Twirls&Curlz
daFunkyMonkey
tlchiam
KNNCCB
FJ
Rudyism
theZebra
JaemyC
PrettyJezzy
Previous Posts
Archive
credits ;
designer |
kath
leen
image |
vikifolki