News
Wednesday, March 28, 2007
I'm so annoyed because I wrote this beautiful, long post yesterday, and because I check my email and blog at the same time, if I sign out of Gmail, I automatically sign out of blogger too. *Distressed* Therefore, my beautiful post vanished into cyberspace. Sigh...
Oh well, in other news, I'm getting my head shaved tomorrow! 6pm at the Rhino Room on Frome Street. Susie says it's near the zoo, so I'm wondering whether the Rhino Room is actually IN the zoo. Hmmm....oh well. Trust comedians to think abt that.
So, I'm not entirely prepared. I mean, I can't believe I'm actually gonna do it! It's kinda scary. But oh well. I said I'd do it. So I will. I will post up pictures once I actually do it la. But...you guys can wait la, har... =p Just a little more than 24 hours. Ok, that's all, folks. Too lazy to rewrite the previous post that I thought of. =p
Profile
Welcome to this hobbit's habitat. Yes, I
am
short, but I don't have furry feet, ok? thank you very much. I love to sing, and dance. Love coffee, and music (anything but heavy metal). Please leave comments!!!
My Feeds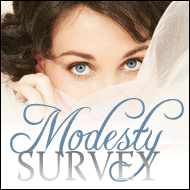 Links
DramaQueenDrea
AbsolutSwen
Twirls&Curlz
daFunkyMonkey
tlchiam
KNNCCB
FJ
Rudyism
theZebra
JaemyC
PrettyJezzy
Previous Posts
Archive
credits ;
designer |
kath
leen
image |
vikifolki