A tribute to us
Thursday, March 15, 2007
As some, maybe most of you know, things are over now. As in, it's OVER. And just to indulge myself, and perhaps entertain the rest of you in the process, here's a tribute to us, and what we shared. I will always love you and I miss you. And maybe someday. Maybe someday. But harder still, is facing the truth of the matter. But for now, I want to celebrate the memories that we shared. So here's to us.
Thank you. For everything.
Profile
Welcome to this hobbit's habitat. Yes, I
am
short, but I don't have furry feet, ok? thank you very much. I love to sing, and dance. Love coffee, and music (anything but heavy metal). Please leave comments!!!
My Feeds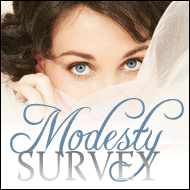 Links
DramaQueenDrea
AbsolutSwen
Twirls&Curlz
daFunkyMonkey
tlchiam
KNNCCB
FJ
Rudyism
theZebra
JaemyC
PrettyJezzy
Previous Posts
Archive
credits ;
designer |
kath
leen
image |
vikifolki