Weirdo
Thursday, March 29, 2007
Six weird things about me:
1. I don't have stuffed toys. I like them, but I don't own them. Always end up somewhere other than nxt to me in the morning, and eventually just gather dust.
2. I have a jacket fetish.
3. I have a red blanket called Mr. Fuzzy.
4. I pierced my ears three times, and it also got infected three times.
5. I think girls are more interesting to look at than guys.
6. I don't like oysters. (Or maybe it's just the oysters I've tried so far).
I tag:
1. theZebra
2. GurlwithCurlz
3. FJ
4. EzZtherR
5. Jaemy
6. Jezzamine
Profile
Welcome to this hobbit's habitat. Yes, I
am
short, but I don't have furry feet, ok? thank you very much. I love to sing, and dance. Love coffee, and music (anything but heavy metal). Please leave comments!!!
My Feeds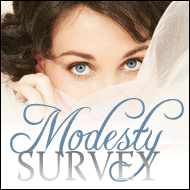 Links
DramaQueenDrea
AbsolutSwen
Twirls&Curlz
daFunkyMonkey
tlchiam
KNNCCB
FJ
Rudyism
theZebra
JaemyC
PrettyJezzy
Previous Posts
Archive
credits ;
designer |
kath
leen
image |
vikifolki