I am....
Thursday, April 26, 2007
In the past week, I've discovered that I'm:
- Selfish
- Self-absorbed
- Negative
- Not a very good listener
In the past week, I've been called:
- a hypocrite
- a person living in denial
- emotional
- a busy-body
- fake
- irritating
- an exaggerator
- someone who doesn't lead by example
- over-religious
- someone who tries too hard
- ridiculous
- someone who makes ppl turn from Christ
- sensitive
- a liar
- someone who bases other ppl's relationships on my past failures
- a complainer
That's quite a lot of things to be called in a week. =)
Makes one think hard about the kind of person she really is, if she's giving others this impression.
Some have truth in it. Don't get me wrong. I'm probably a bit of all those things said above.
I must, at this point, state that I value honesty.
And I'm grateful for people who have chosen to be upfront with me.
"Wounds from a friend can be trusted, but the enemy multiplies kisses." - Proverbs 27:6

"A friend loves at all times, and a brother is born for adversity" - Proverbs 17:17

"An honest answer is like a kiss on the lips" - Proverbs 24:26
Neither am I saying that I'm not wounded. For surely the truth will sting.
But there are other truths, which do not come from the lips of man.
I know what I am.
I am a sinner.
I am forgiven.
I am accepted.
I am beautiful.
I am precious.
I am redeemed.
I am a daughter.
I am a child of God.
I am loved.
I am blessed.
Profile
Welcome to this hobbit's habitat. Yes, I
am
short, but I don't have furry feet, ok? thank you very much. I love to sing, and dance. Love coffee, and music (anything but heavy metal). Please leave comments!!!
My Feeds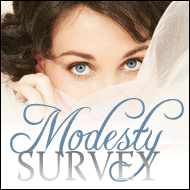 Links
DramaQueenDrea
AbsolutSwen
Twirls&Curlz
daFunkyMonkey
tlchiam
KNNCCB
FJ
Rudyism
theZebra
JaemyC
PrettyJezzy
Previous Posts
Archive
credits ;
designer |
kath
leen
image |
vikifolki