Stupidity
Monday, April 23, 2007
Well, as usual, I write a nice long post, and it gets swallowed up into cyberspace. Ish.
Proves my stupidity in thinking that I can trust anything of the virtual nature.
The idiots went to watch 300 again. Without me. Sigh....
I'm not very sure who's the stupid one in this case. Me for thinking that they would bother to wait for me to watch it again, or them for actually telling me they watched it again. Probably them coz they think they can
pujuk
me with Krispy Kremes. I mean, hello! Obviously I'm gonna eat the doughnuts ANYWAY. No, but seriously. Quite the pissed la. But oh well. You can't force ppl to care abt you. So, it's ok. Closing that chapter, and moving on.
The boys have found a new lover. The
PS3
. So, I'm guessing my TV watching is gonna be reduced significantly. Although I can force them to go next door. Oh well. We'll see.
Anyway, I was bored. So I just wanted to blog. =p
P.S. to those who commented on my previous post, I'm doing fine. Really. =) I'm sorry for making you all worried. Having an emo day. And I
pai seh
leh... you all actually replied. =p I know you ppl care. =) Love y'all.
Profile
Welcome to this hobbit's habitat. Yes, I
am
short, but I don't have furry feet, ok? thank you very much. I love to sing, and dance. Love coffee, and music (anything but heavy metal). Please leave comments!!!
My Feeds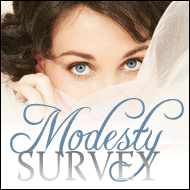 Links
DramaQueenDrea
AbsolutSwen
Twirls&Curlz
daFunkyMonkey
tlchiam
KNNCCB
FJ
Rudyism
theZebra
JaemyC
PrettyJezzy
Previous Posts
Archive
credits ;
designer |
kath
leen
image |
vikifolki