I DID IT!!!!
Thursday, April 12, 2007
So, I went for steamboat, I came back, gathered the housemates, and I did it! I finally shaved my head!
Before it all began.
Getting prepared....
Yeah, I think the boys had fun. The one time when you can cut hair, and not give a damn whether it was good or not. =p
Getting there. No, I'm not crying. I just wasn't sure what expression I should have. Mind you, I was in pain! Stupid daniel. Dunno how to shave hair. =p I think the clippers were partly to blame. Stupid Freddy. Gimme cacat clippers.
Messin around. Kinda cool, huh?
There we go. =)
Thanks for finally finishing it, Dan!
Bye-bye, hair!!! (Quite abit, huh?)
So, there you have it. Kind reminds me of Bai Ling in "Anna and the King, don't you think so?
This is what we do in Adelaide when we're bored. Act bodoh. =p
Profile
Welcome to this hobbit's habitat. Yes, I
am
short, but I don't have furry feet, ok? thank you very much. I love to sing, and dance. Love coffee, and music (anything but heavy metal). Please leave comments!!!
My Feeds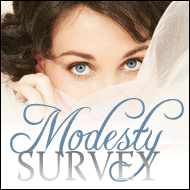 Links
DramaQueenDrea
AbsolutSwen
Twirls&Curlz
daFunkyMonkey
tlchiam
KNNCCB
FJ
Rudyism
theZebra
JaemyC
PrettyJezzy
Previous Posts
Archive
credits ;
designer |
kath
leen
image |
vikifolki