When hope is gone
Thursday, May 24, 2007
My dreams...
My hopes...
My love...
Now, torn apart
Ripped, from the depths of my soul
The stars that twinkled
So brightly within my heart
Now lies like broken glass:
Painful.
Piercing.
And utterly shattered...
"Your wait is futile", I was told
My hopes, dashed.
My heart, crushed.
My dream, destroyed.
A gust of wind,
A light put out.
My fairy-tale - it is no more.
A wisp of smoke - that's all you have left.
A pile of ashes,
And gathering dust.
I hath loved once,
With laugher and joy.
Now, tears of sorrow,
My constant companion.
When will I see?
When will I love?
When will I hope once more?
Oh, quickly!
Return to me, my faint glimmer of hope...
Profile
Welcome to this hobbit's habitat. Yes, I
am
short, but I don't have furry feet, ok? thank you very much. I love to sing, and dance. Love coffee, and music (anything but heavy metal). Please leave comments!!!
My Feeds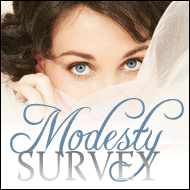 Links
DramaQueenDrea
AbsolutSwen
Twirls&Curlz
daFunkyMonkey
tlchiam
KNNCCB
FJ
Rudyism
theZebra
JaemyC
PrettyJezzy
Previous Posts
Archive
credits ;
designer |
kath
leen
image |
vikifolki